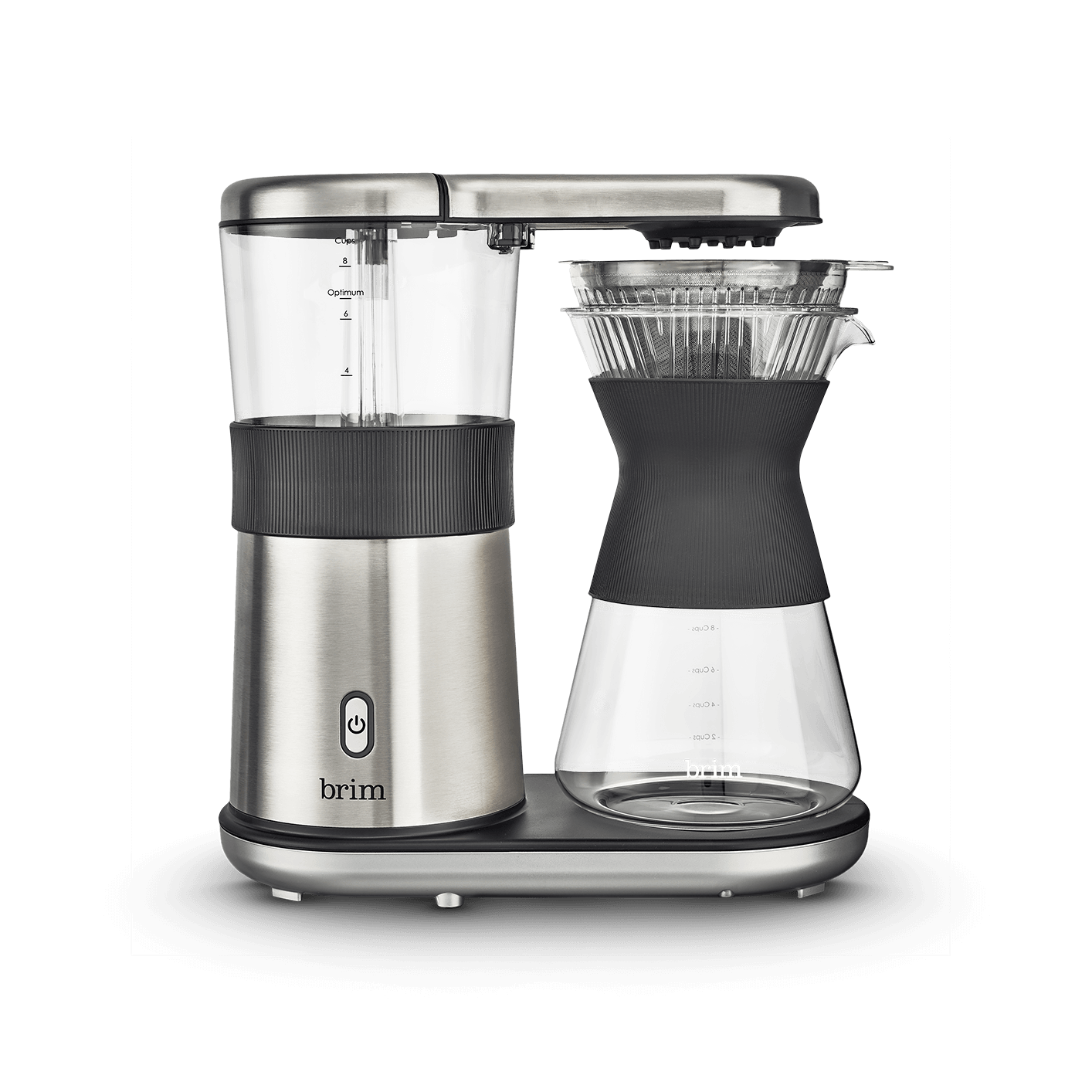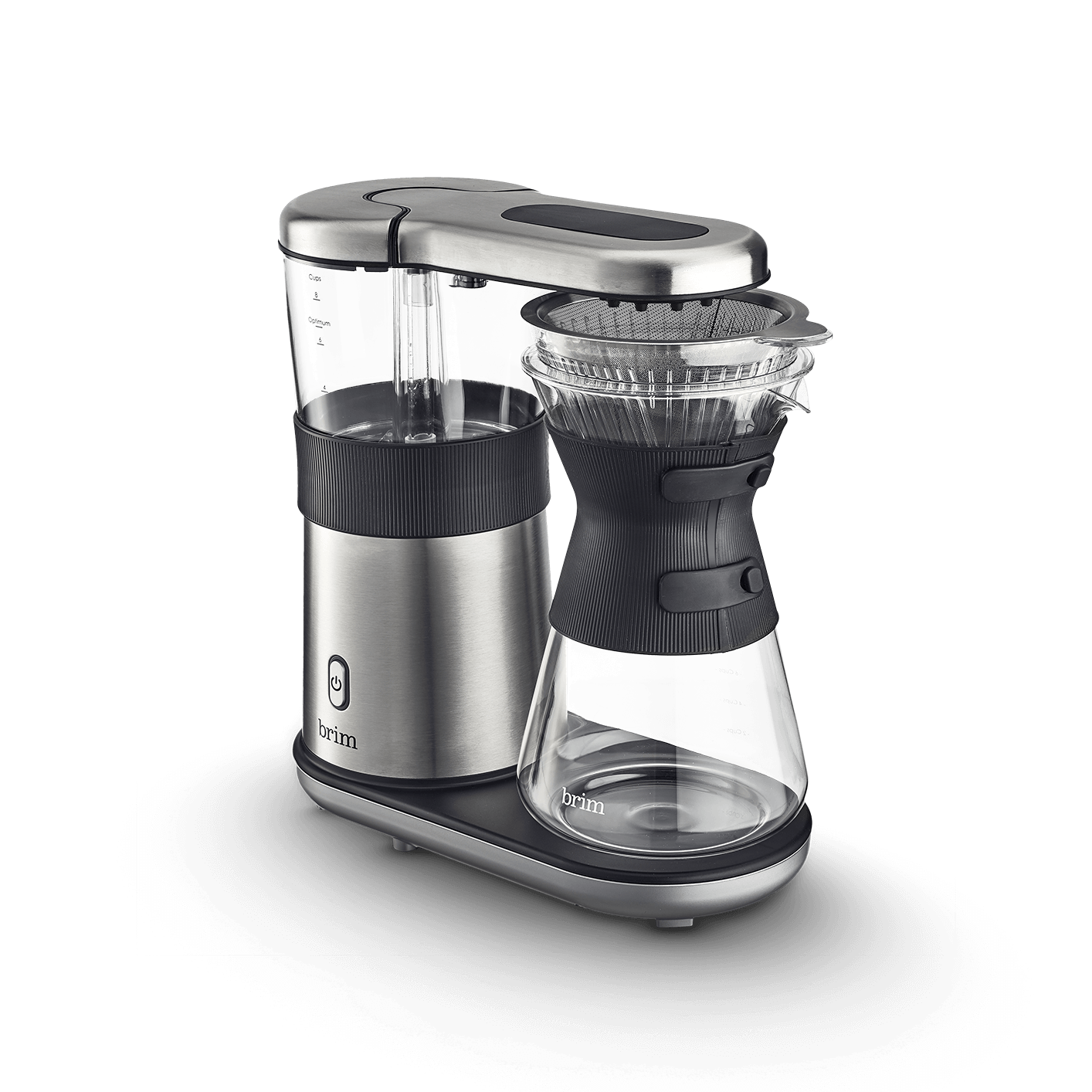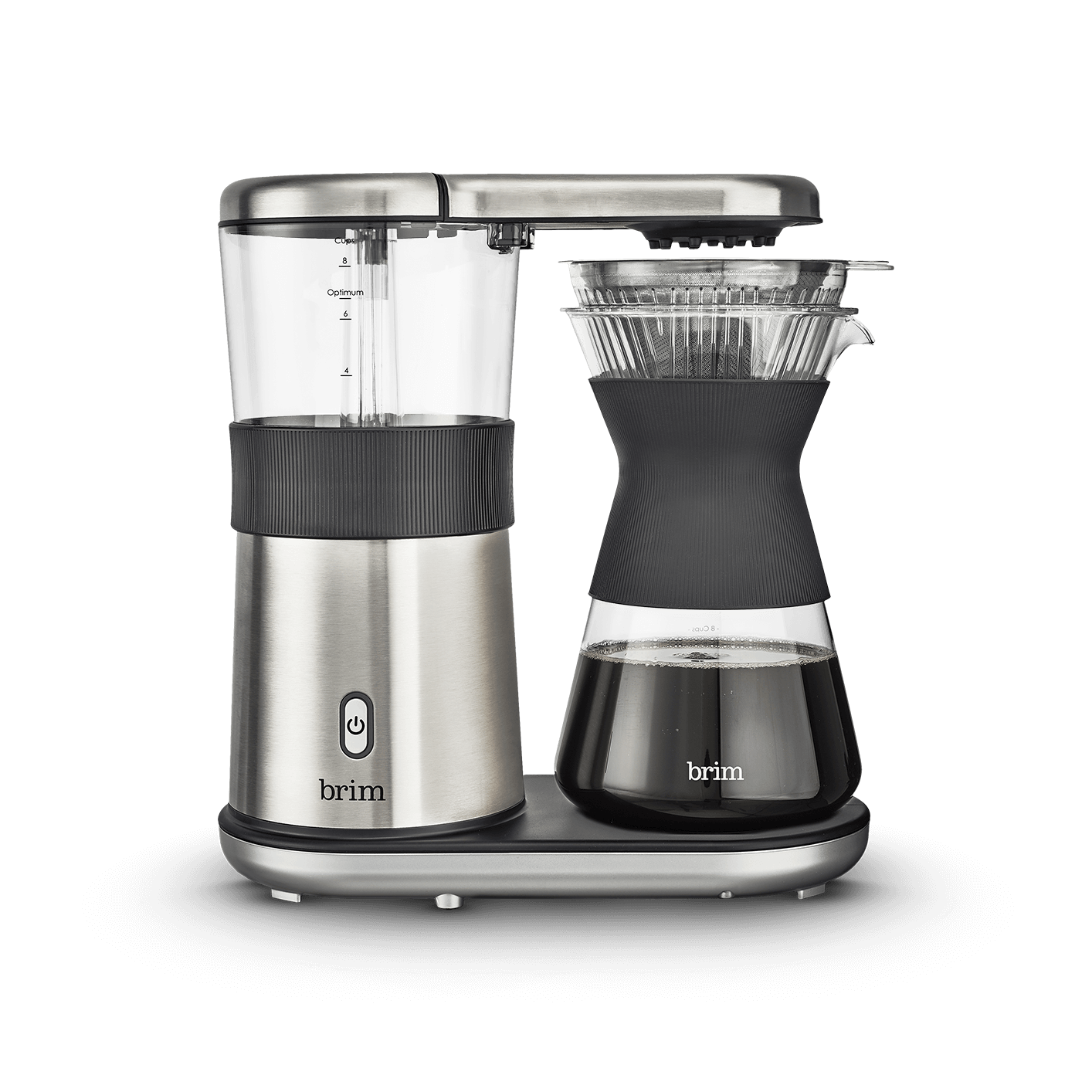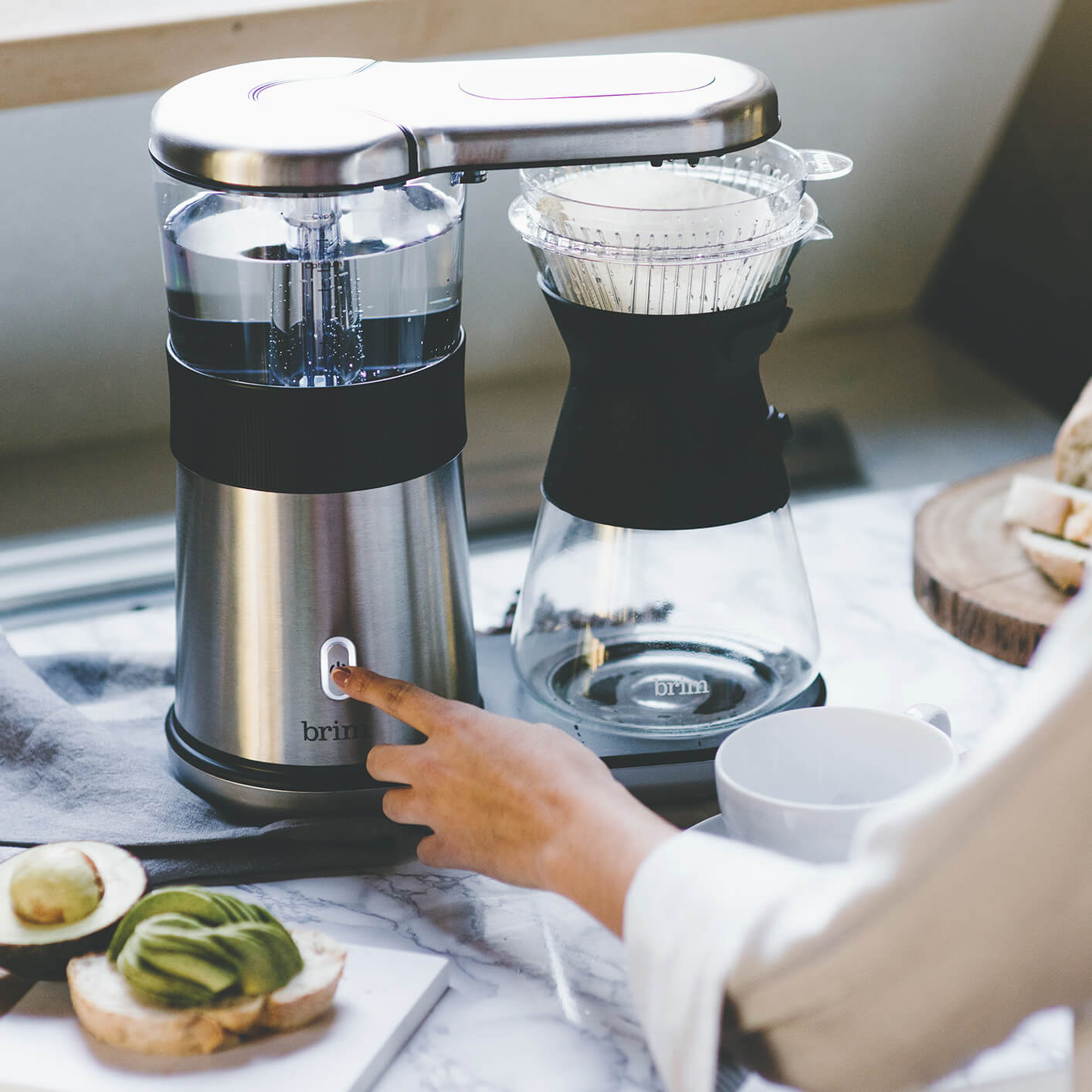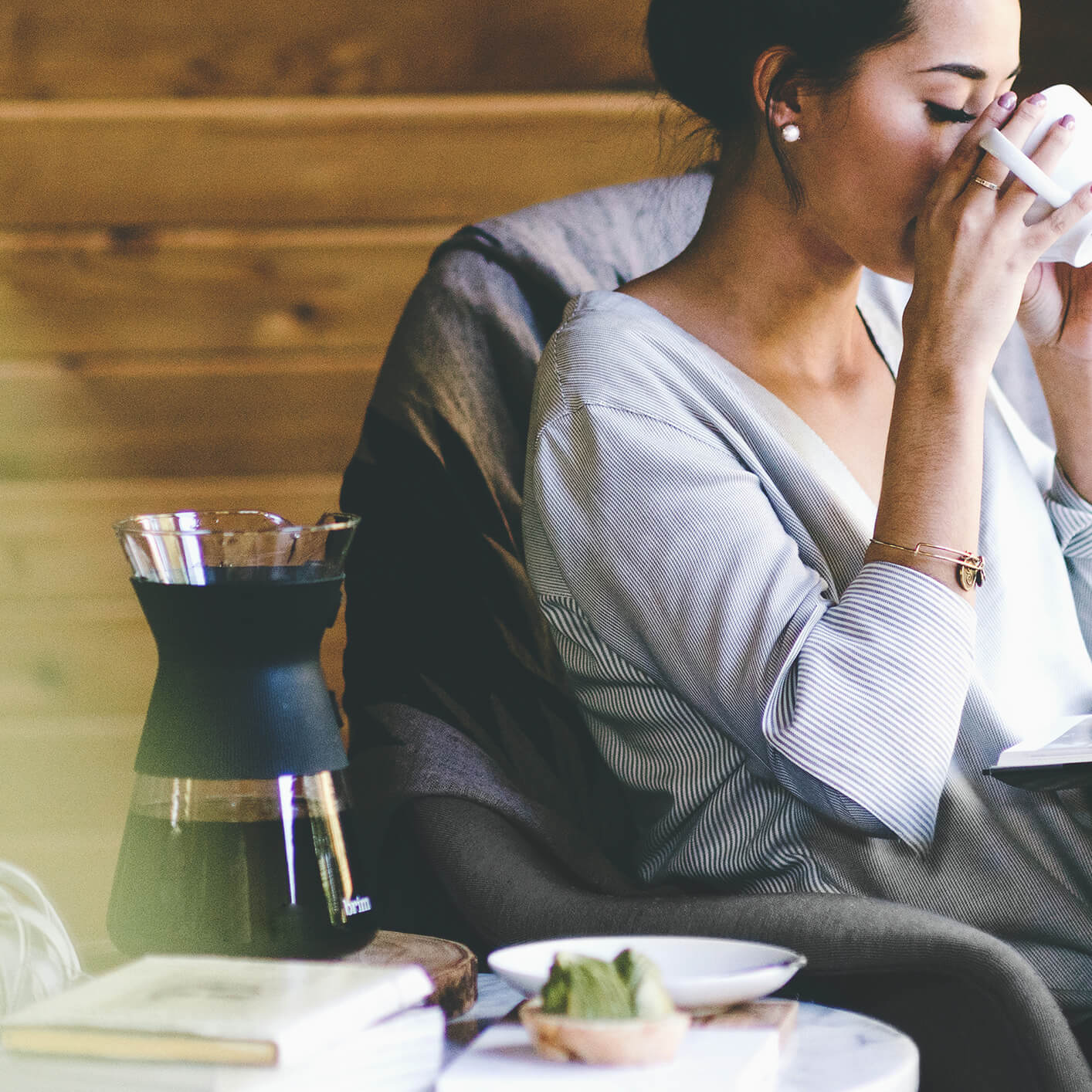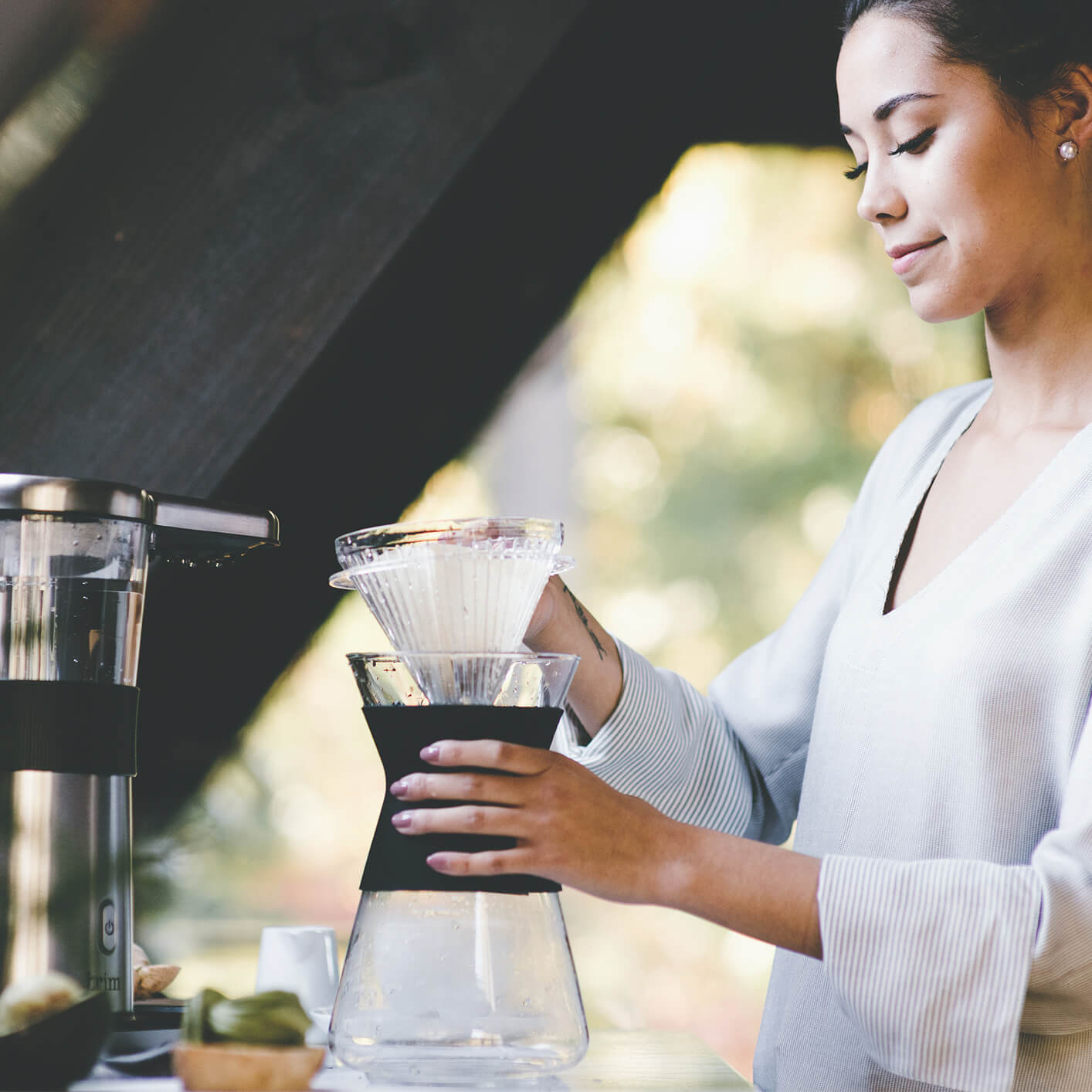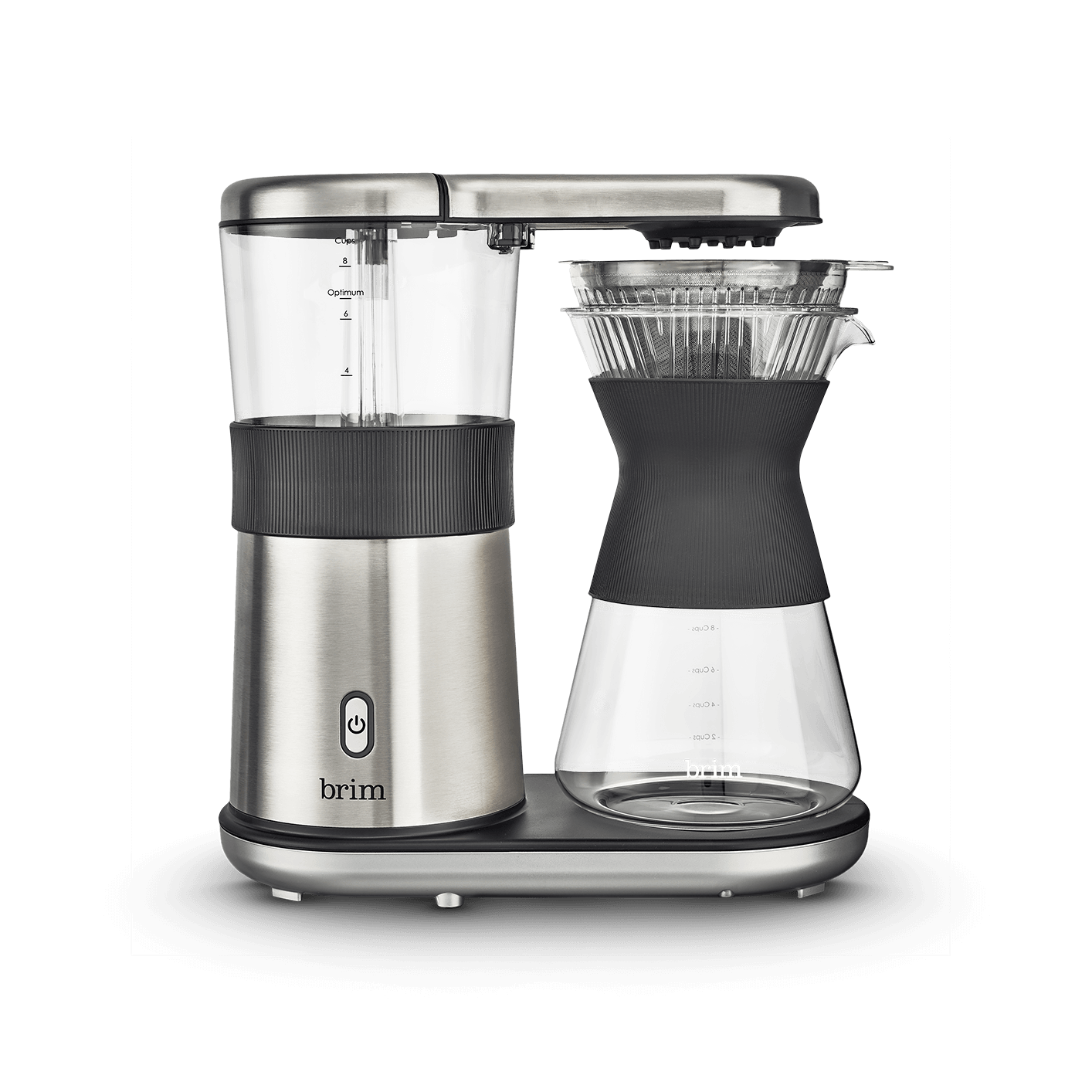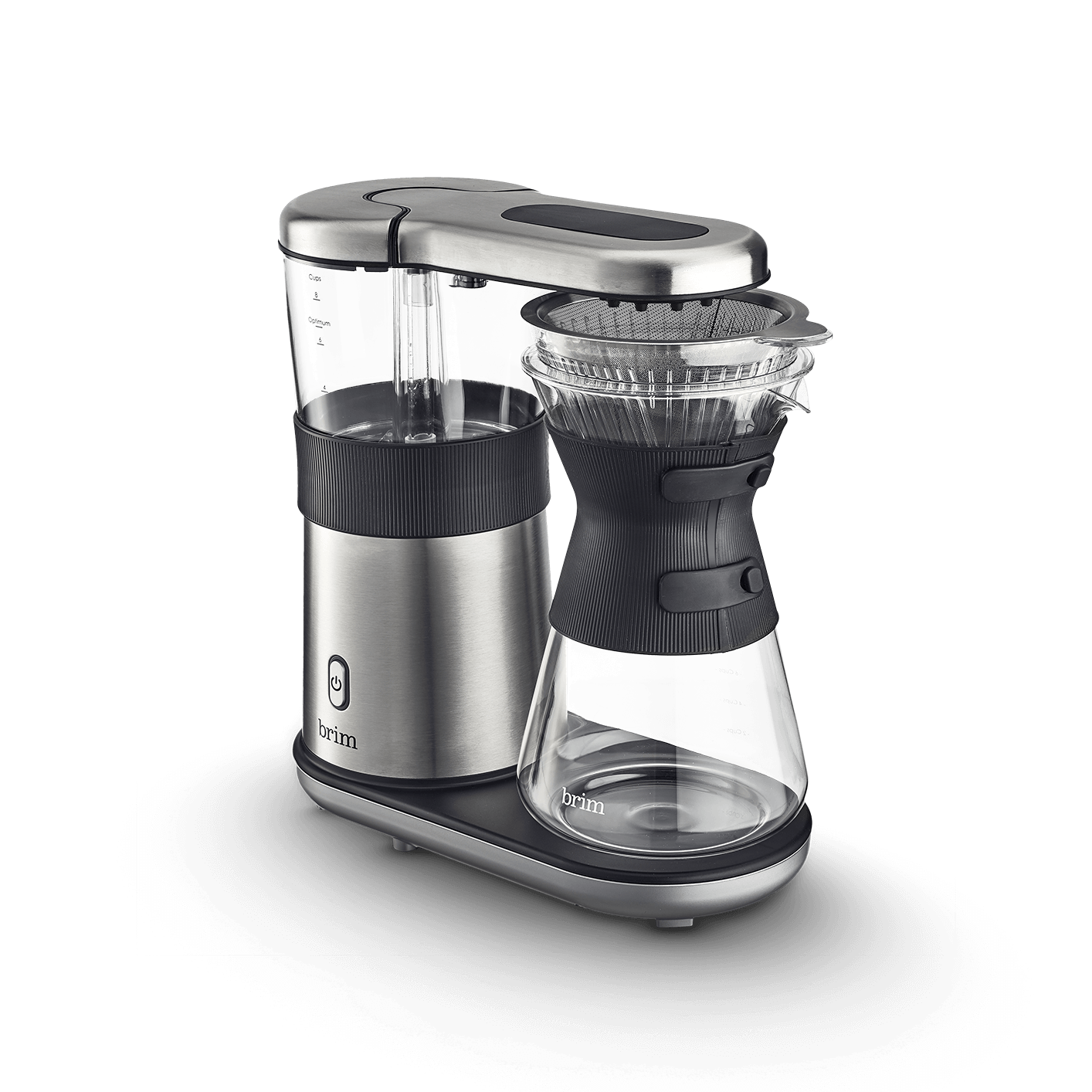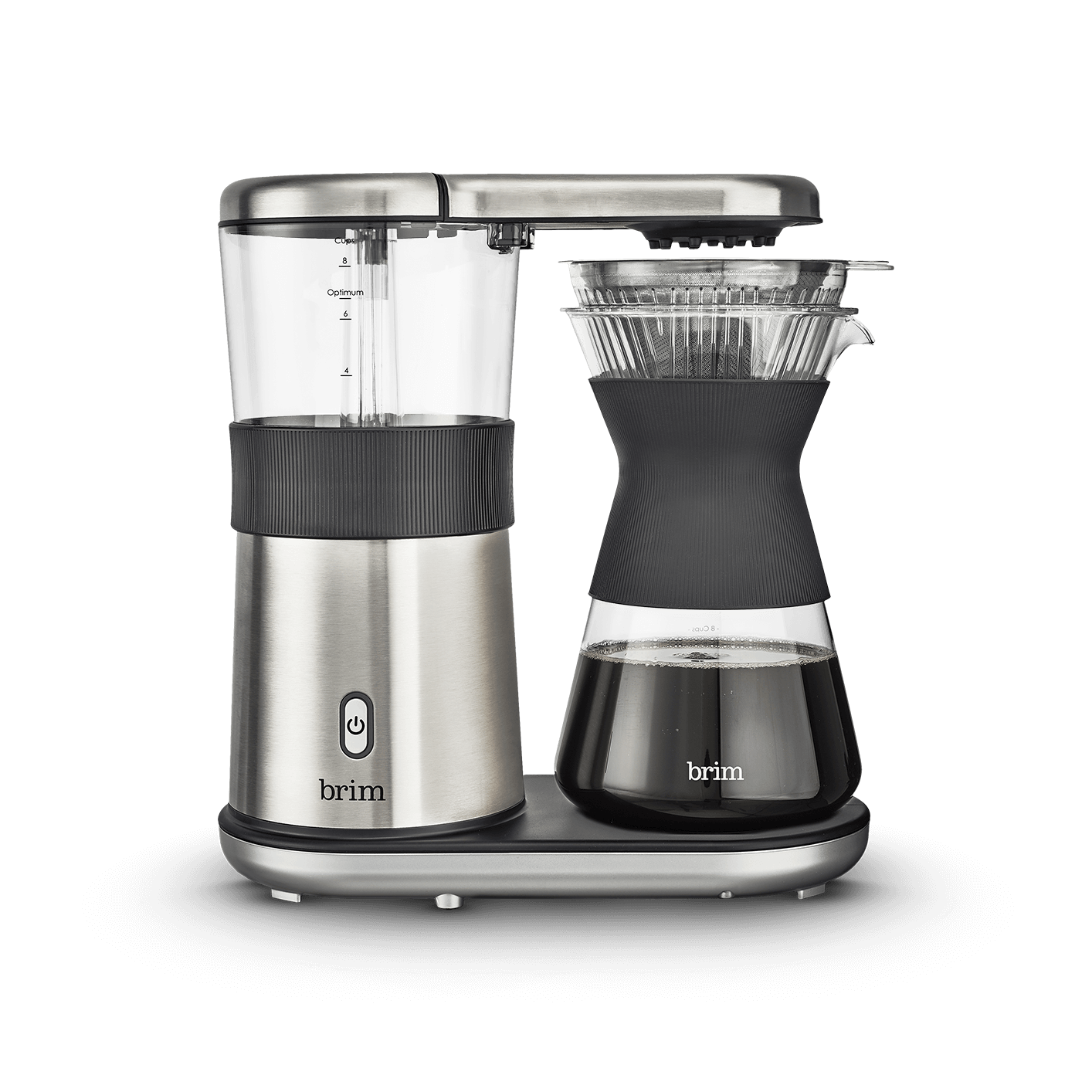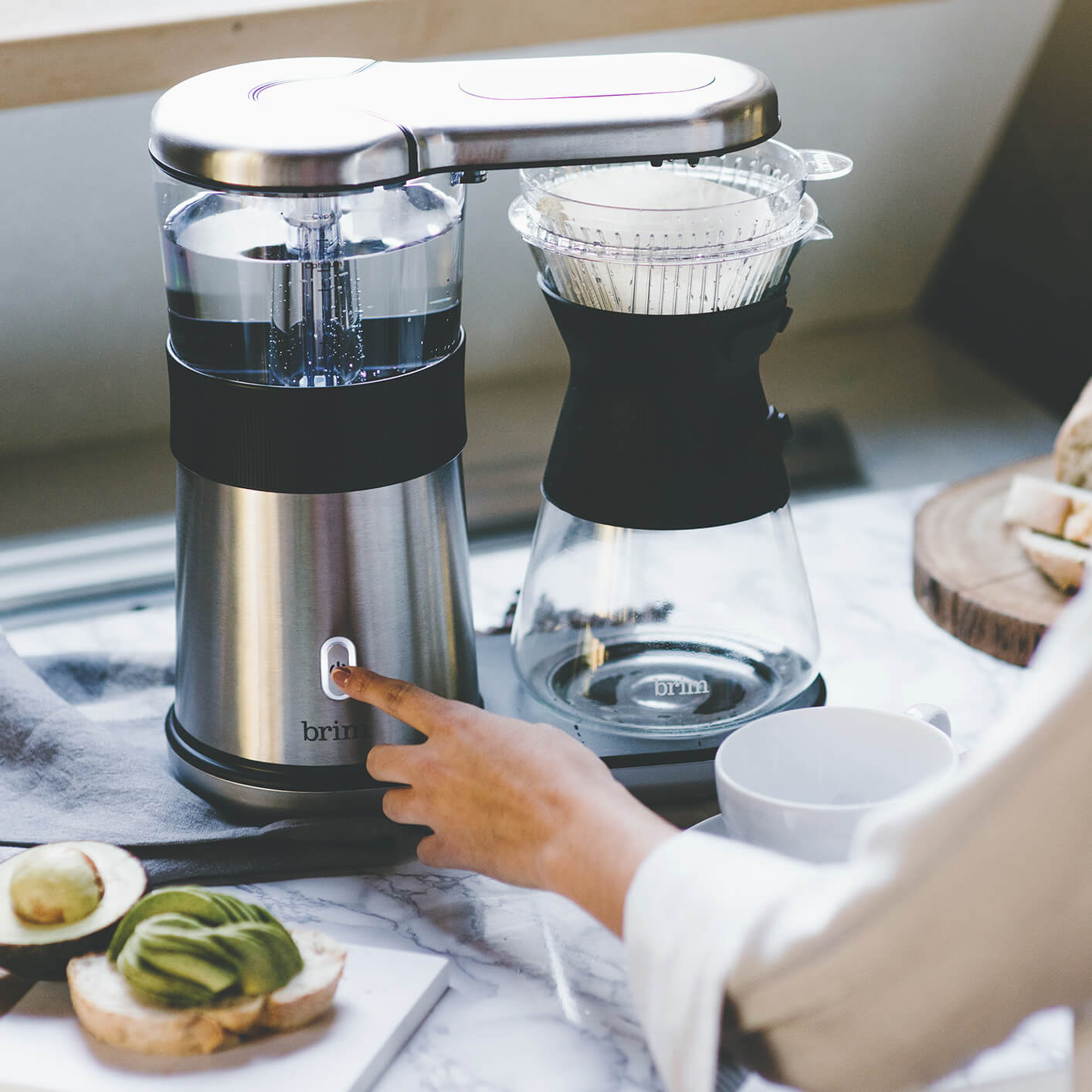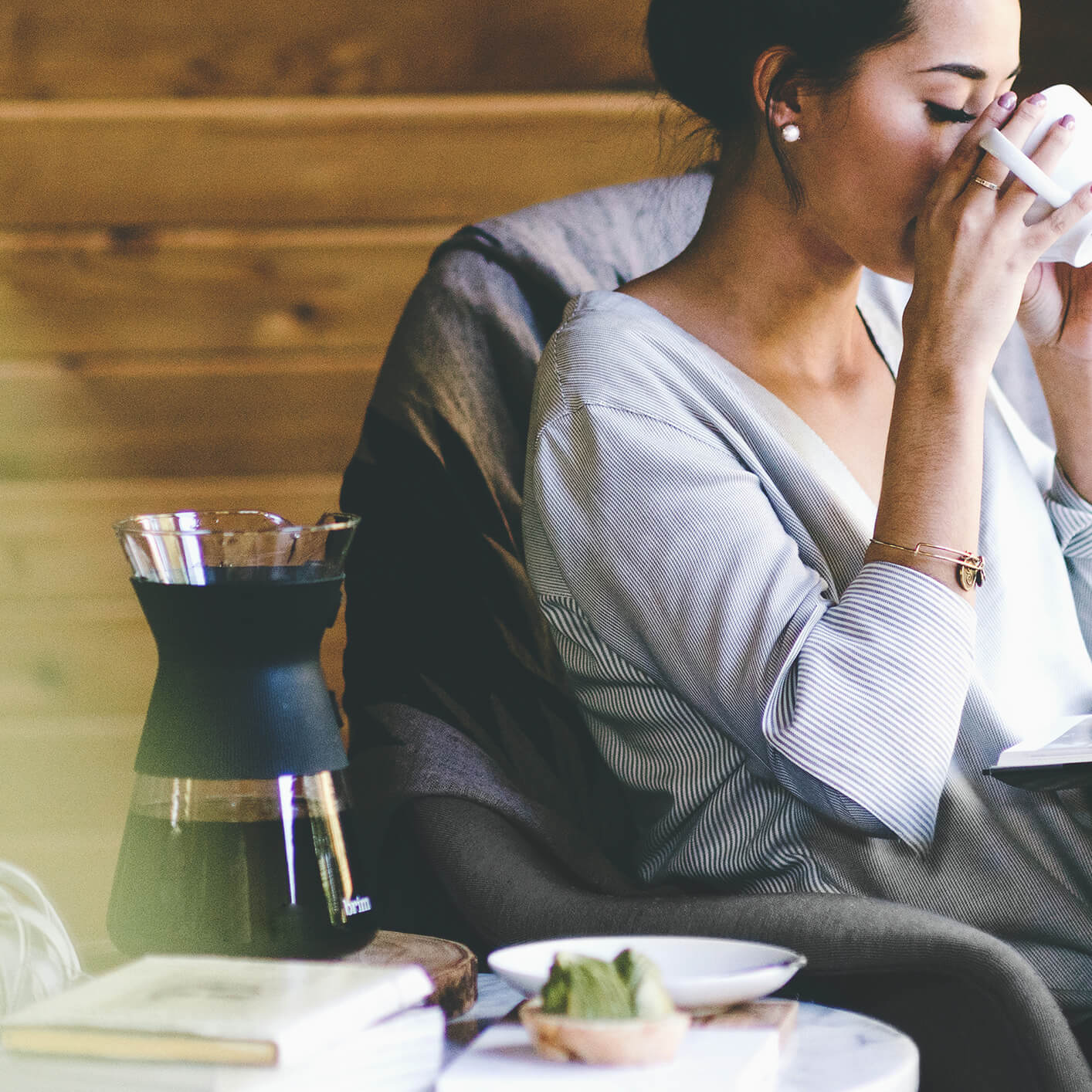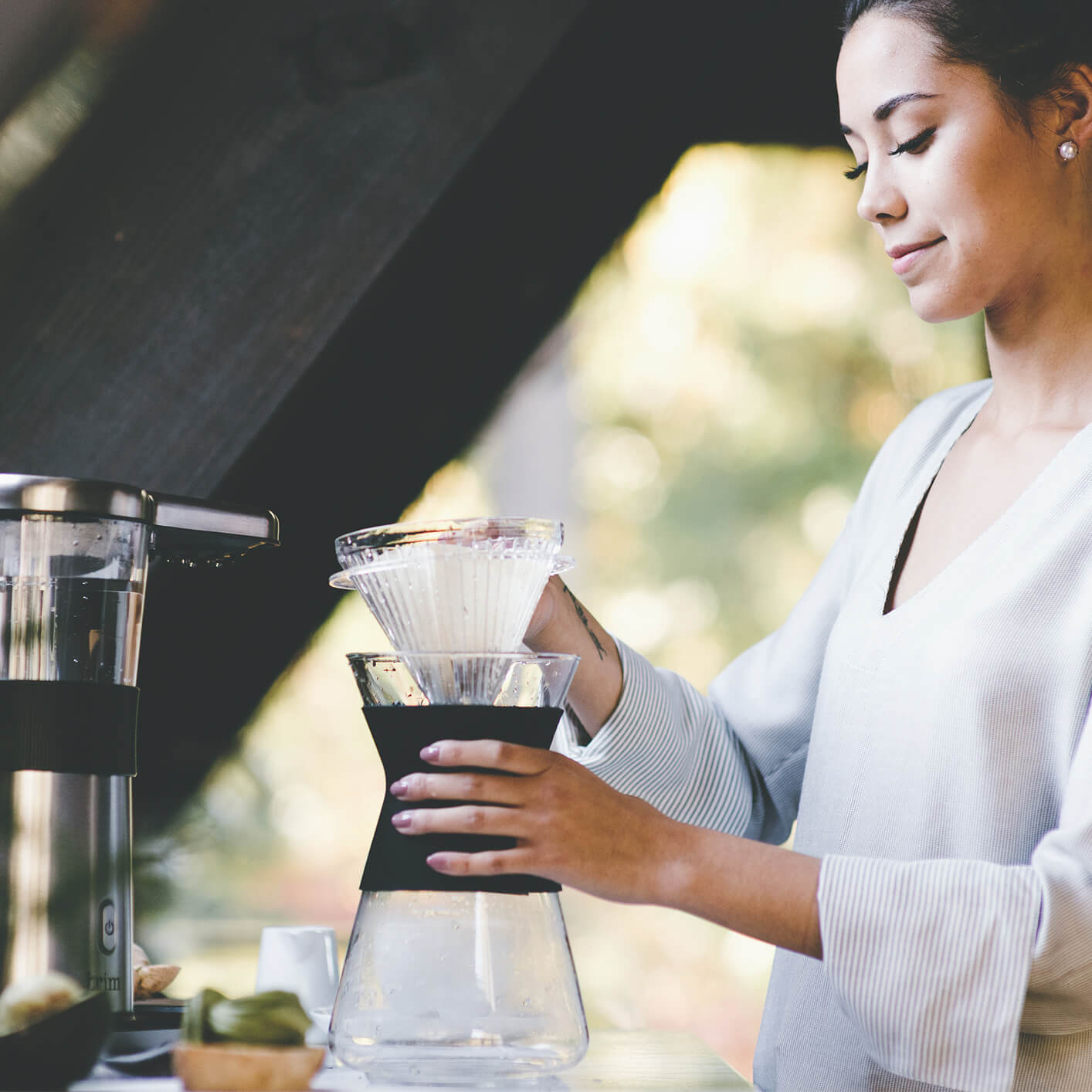 8 Cup Pour Over Coffee Maker
8-cup-pour-over-coffee-maker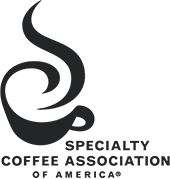 ITEM:50011
We get it—you want pour over coffee in the comfort of your kitchen. And you want more than a cup at a time. This is pour over, optimized. A thoughtfully designed shower head utilizes pulse brewing to evenly water your coffee bed and achieve the perfect bloom. No paper filter necessary. Our permanent fine-mesh filter allows essential coffee oils to pass through, resulting in 8 cups of smooth, full-bodied coffee. A carafe of craft coffee without the fuss.
Includes a small pack of paper filters for cleaner and sweeter tasting coffee.

 Instruction Manual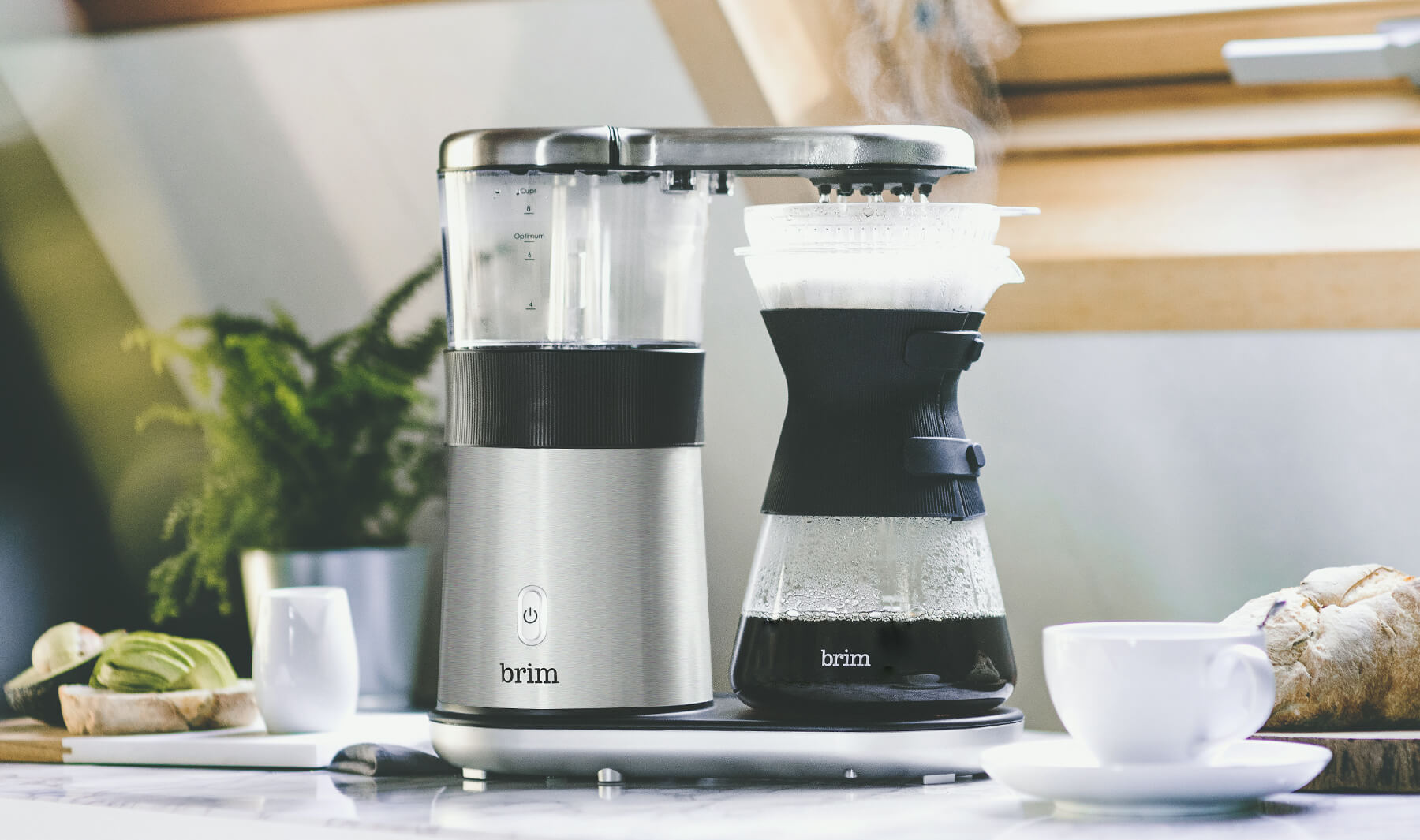 Convenient
Pour over coffee flavour with the convenience of an automatic machine
Constant Temperature
Perfect constant brew temperature 197.6°F to 204.8°F for ultimate extraction
Uncompromised Taste
Ideal Keep Warm temperature – 176°F – does not compromise the taste
Shower Head
Pour Over Shower head for even coffee bed saturation and turbulence resulting in a smooth & delicious flavour
Laser Etched Filter
Laser etched permanent filter with 66g capacity designed to allow for the optimal water to coffee ratio.
Ideal Contact Time
Ideal water to coffee ground contact time between 4 and 8 minutes
Brew Pulse
Brew pulse for full blooming
Auto Shut Off
Carefree 30 minute Auto shut off