Electric Handheld Coffee Grinder
electric-handheld-coffee-grinder
ITEM: 50013
Step one: choose beans wisely.
Step two: Don't compromise step one with a sub-par grinder.
Brim's Electric Handheld Grinder delivers perfectly uniform coffee grounds every time. Stainless steel burrs optimize grind speed, preserving the coffee's aroma.
The clean, compact design is simply operated and offers up to nine size settings from espresso to French press. Get grinding.

 Instruction Manual
Compact
Compact Grinder for daily fresh ground coffee for best coffee flavour
Stainless Steel Burr
Stainless Steel Burr for precise grinding
Easy to use
Simple 1 button operation
Gentle operating
Slow speed, less heat to preserve coffee's aroma.
Capacity
Coffee bean container capacity – 30g
Easy dispensing
Portable
Light weight and compact size for easy portability
Maximum extraction
Specially designed to achieve maximum extraction from Aeropress
9 Precise settings
9 precise settings for different grind sizes for a large range of brewing techniques from the finest espresso grind to the coarsest French press grind.
Setting 1 – 2 (finest, for home use espresso coffee grind and Aeropress)
Setting 3 – 7 (medium, for drip coffee grind)
Setting 8 – 9 (most coarse, for French press powder)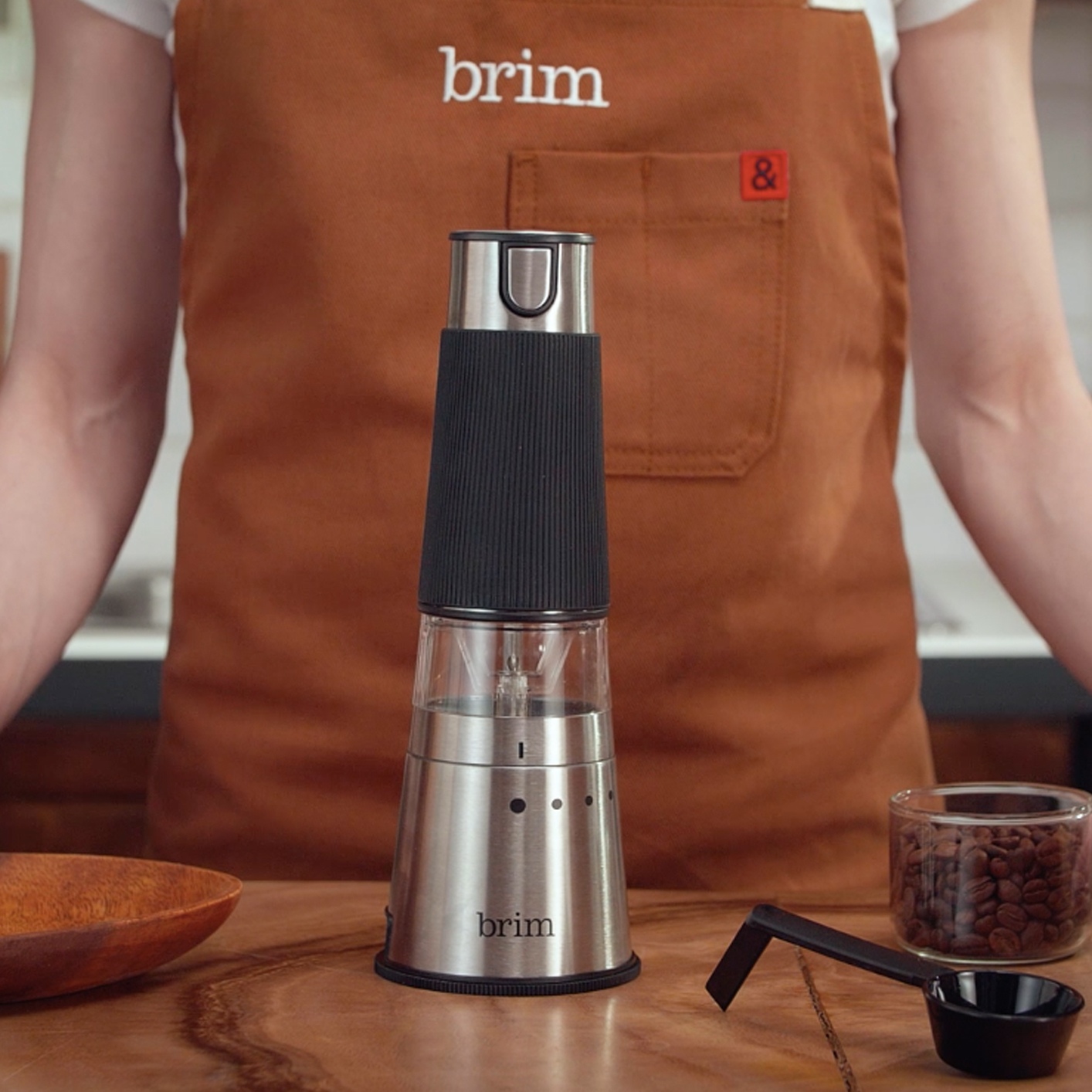 ELECTRIC HANDHELD COFFEE GRINDER AT WORK
There's nothing better than the smell of fresh coffee being ground in the morning. It all starts with the beans, so don't compromise them. The Electric Handheld Burr Grinder's quick and convenient operation meets all of your daily grinding needs while ensuring that your coffee beans retain their flavor and aroma.
Play video