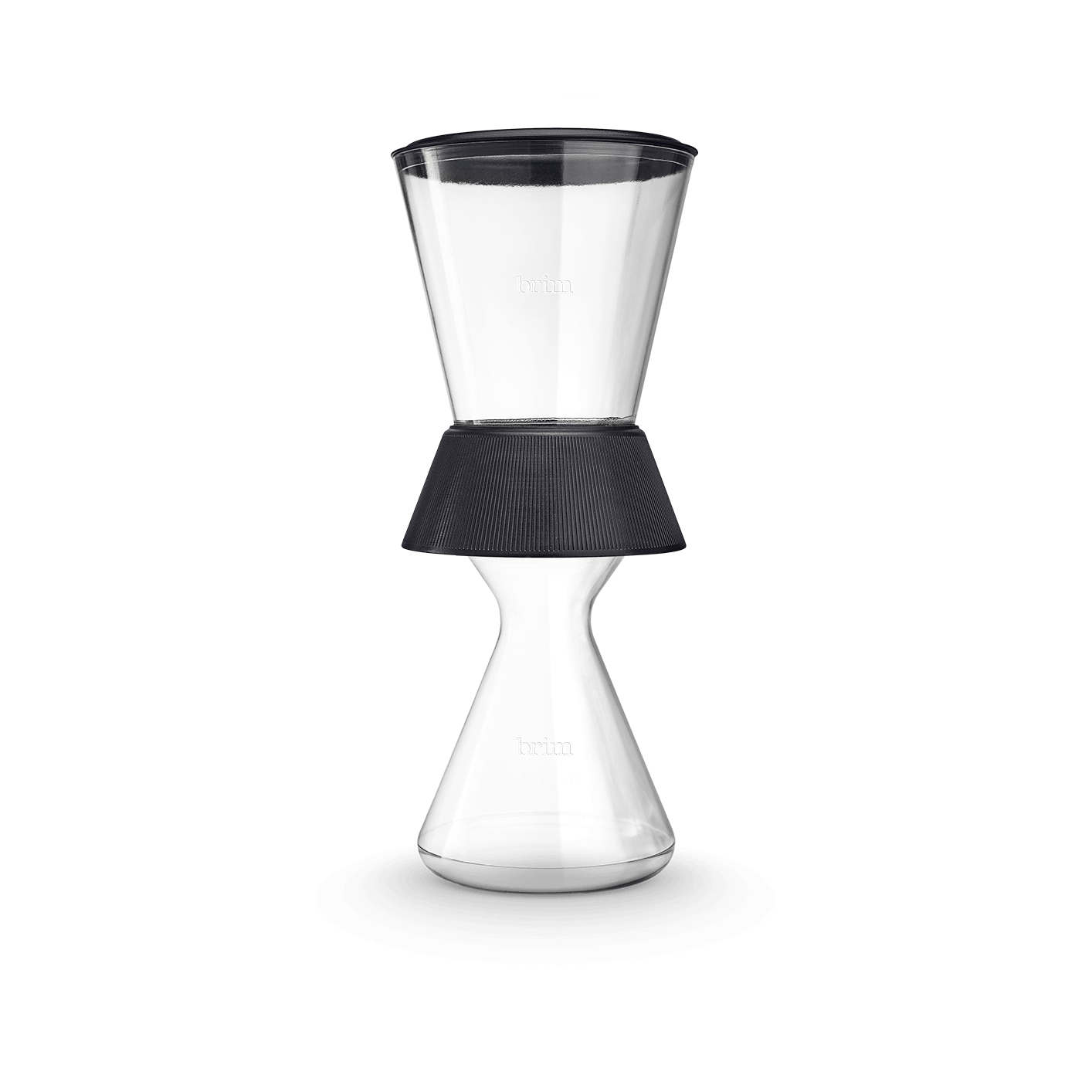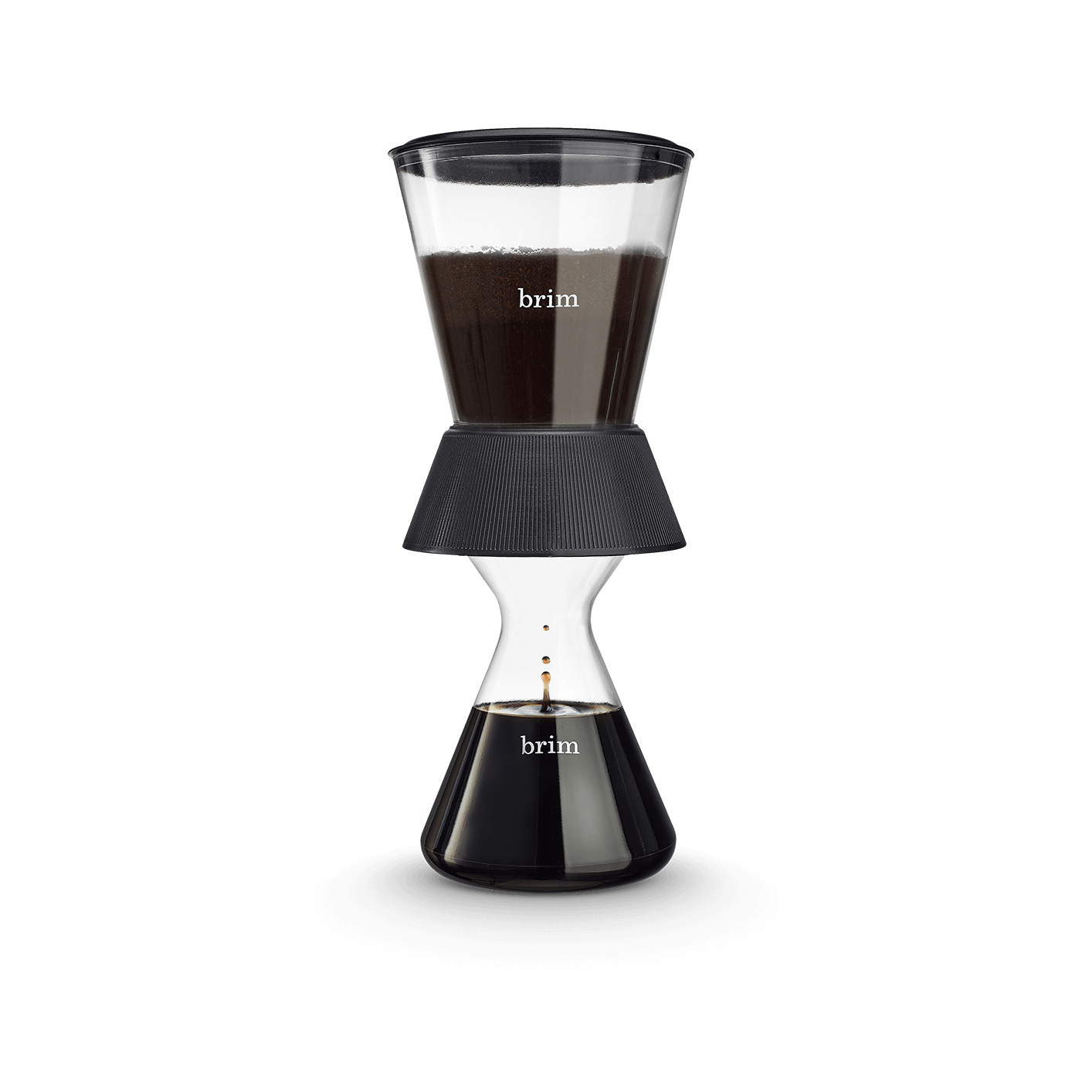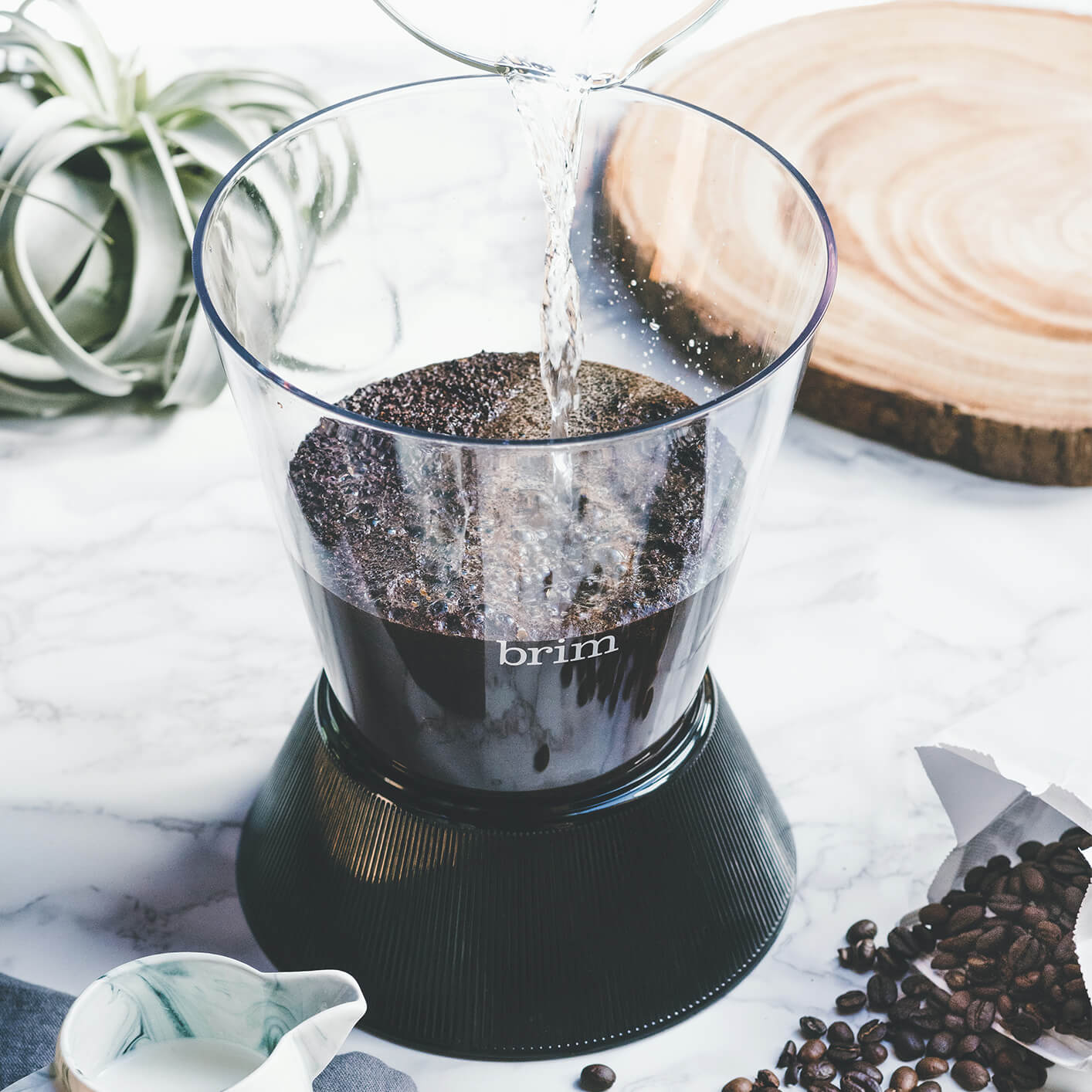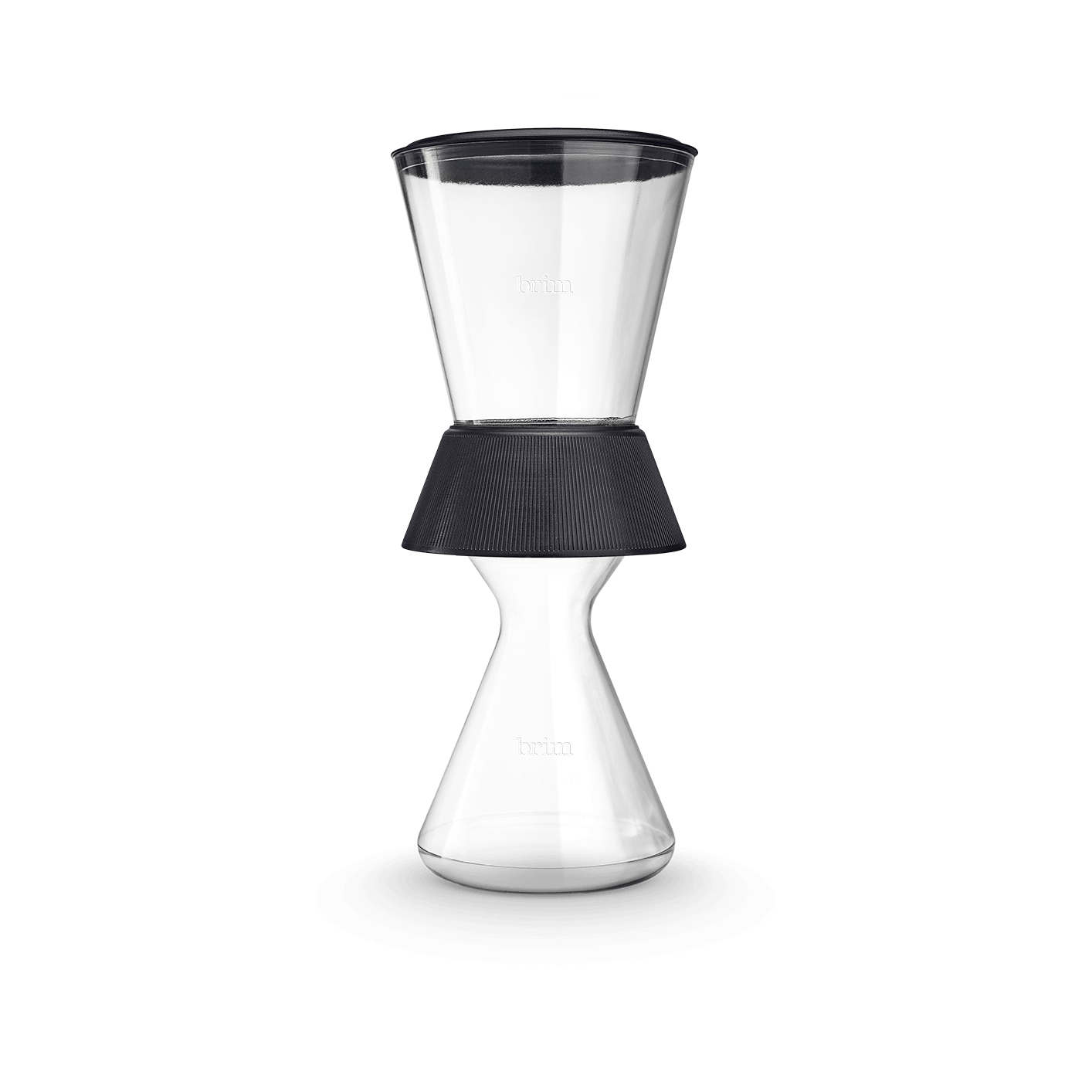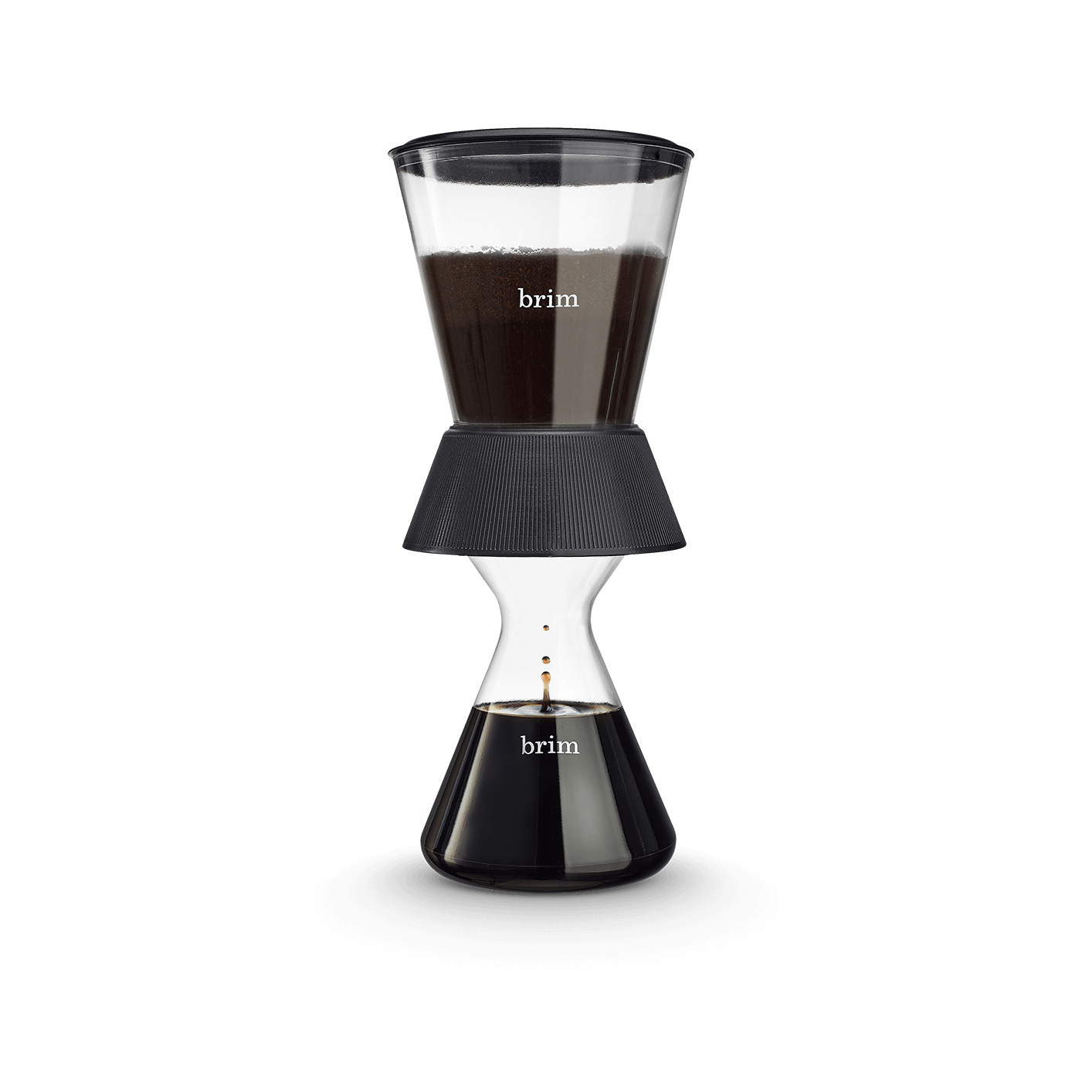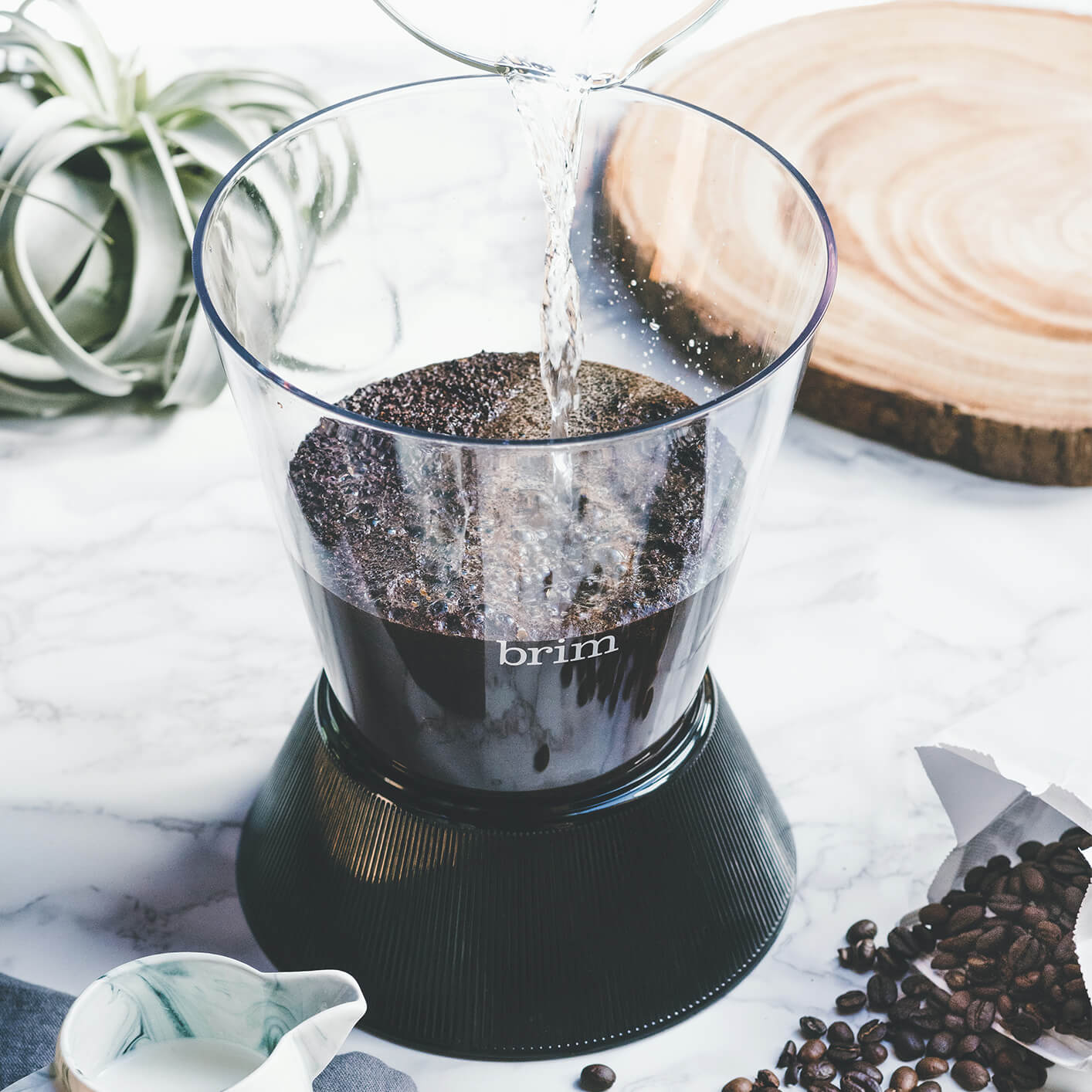 Smart Valve Cold Brew Coffee Maker
smart-valve-cold-brew-coffee-maker
ITEM:50016
Brews a rich coffee concentrate, naturally 65% less acidic than traditional hot coffee
It's no secret that people love cold brew. It's less acidic than traditional coffee and offers a richer concentrate that is smooth and full-bodied. Enter Brim's Smart Valve Cold Brew Coffee Maker. Thoughtfully designed for your kitchen, it reduces the normal brewing process by two steps with a patented integrated release valve in the brewing  container. Our goal? Maintain the classic technique with a streamlined process, all while delivering the same wonderful results. Elegantly designed, the transparent glass decanter is topped with a lid that preserves the freshness for up to two weeks. Whether you're into almond milk, regular milk or cream, the Smart Valve Cold Brew Coffee Maker is the perfect partner for your favorite beverages.
Includes 2.5 L brewing container with lid, 1.5 L glass decanter with lid, 2 reusable felt filters with easy-grab tabs.

 Instruction Manual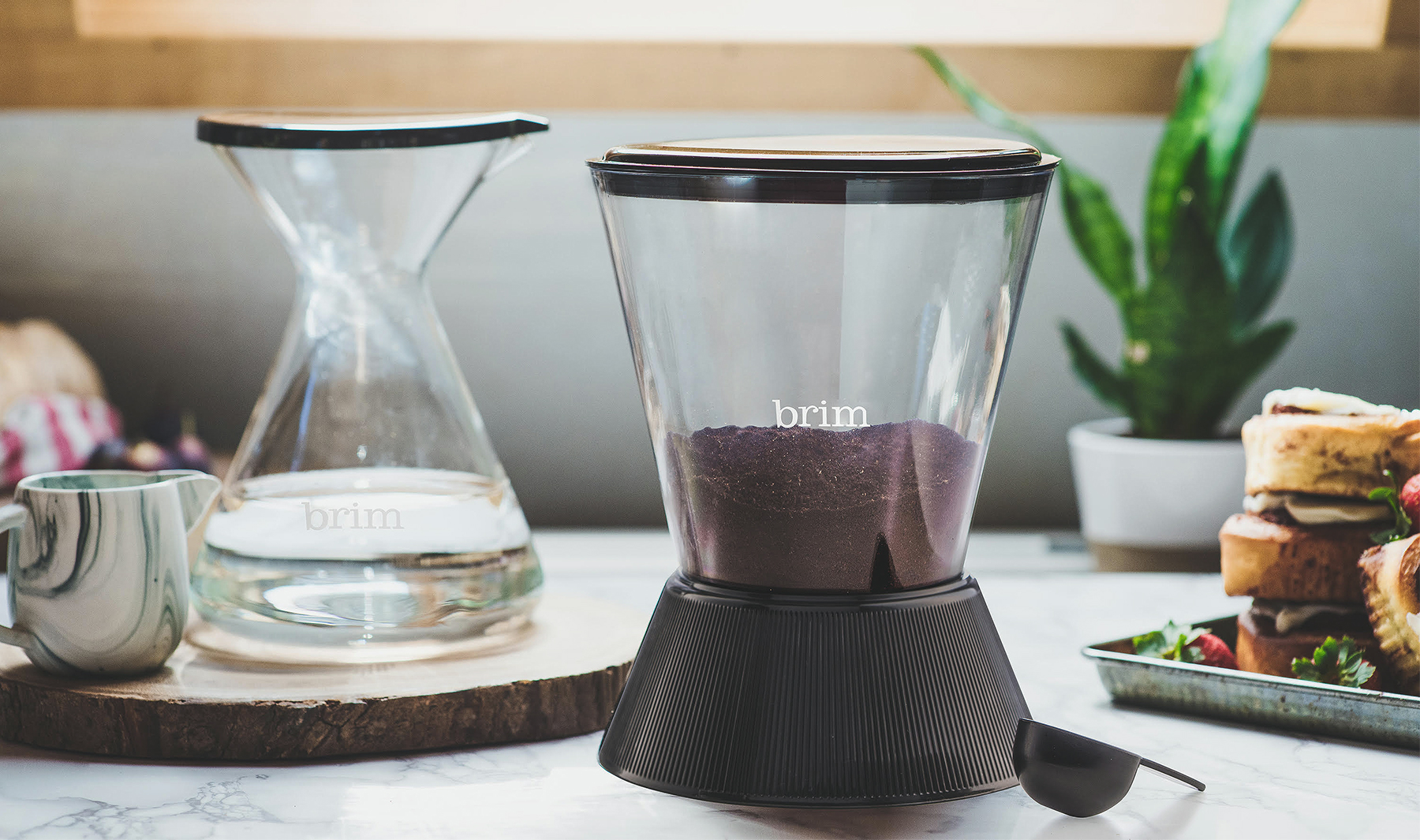 Smart valve
Patented integrated smart valve is more user friendly: simply place the brewing container on top of the decanter to release the valve
Saves 2 steps and results in LESS MESS: no need for stopper vs. competition
Traditional stoppers can be easily lost rendering the unit useless until the user can purchase a replacement stopper
Container lid
Lid on brewing container preserves flavor while brewing and prevents top of coffee bed from drying out
Decanter lid
Lid on decanter preserves flavour and repels refrigerator odor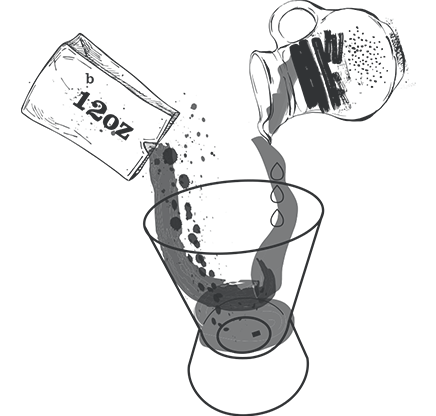 1.
Add 12 oz of coarsely ground coffee and 7 cups of room temperature water to the brewing container.
2.
Let the coffee brew at room temperature for 12-24 hours.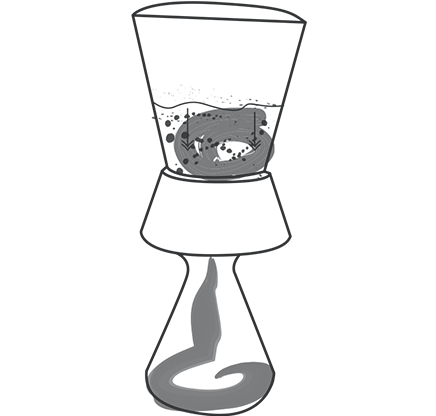 3.
Place the brewing container on top of the decanter to release the coldbrew concentrate. Add the lid to the decanter and store in your fridge for up to 2 weeks.
4.
We recommend a ratio of 1 part coffee concentrate to 3 parts water or your choice of milk. Cold brew coffee can be enjoyed either hot or cold.