Brim Coffee Videos
Discover the Third Wave Coffee Movement
8 Cup Pour Over Coffee Maker
Pour Over, Optimized
Where rich flavor meets convenience. Brim's 8 Cup Pour Over Coffee Maker creates artisanal coffee flavors in the comfort of your kitchen. Approved by the Specialty Coffee Association, we utilize classic techniques to create smooth, full-bodied cups of coffee every time. You don't have to be a coffee snob to know that pour over delivers the best flavor. So why settle for anything less?
Play video
Conical Burr Grinder
Not all Grinders are Created Equally.
Brim's Conical Burr Grinder delivers perfectly uniform coffee grounds every time. The high performance, fully automated design optimizes grind speed to preserve your coffee's aroma with 17 precise size settings from Turkish mochas to French press. Grind up to 85 grams of coffee at a time in the easily removable bean container. The durable sleek design is ideal for a long lasting, everyday use. Get grinding.
Play video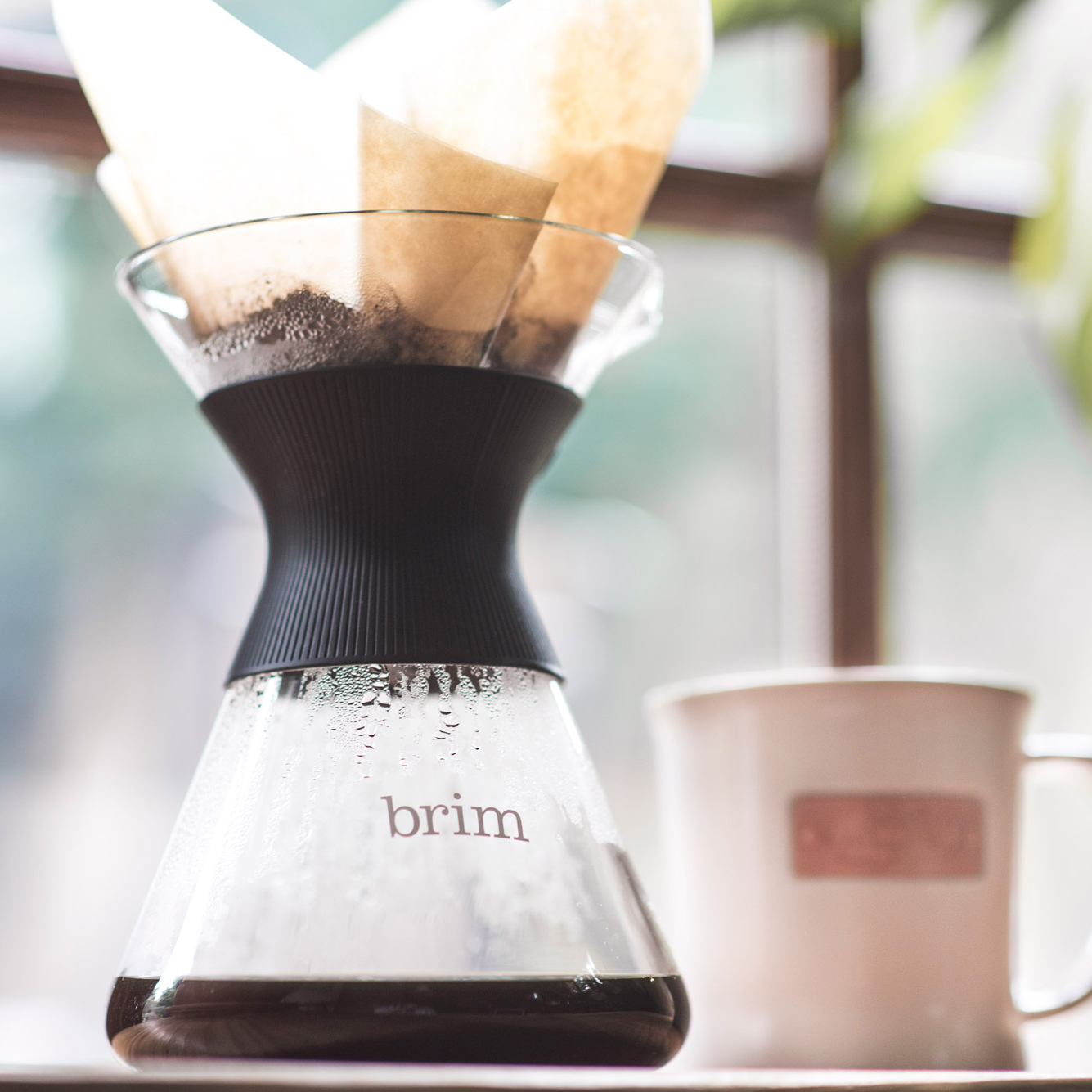 Pour Over Coffee Kit
Coffee Done Right
Artisanal. Craft. Hipster. Call it whatever you want. We care about flavor not labels. And delivering the perfect cup of coffee every time. So we created a kit that achieves just that. A cleanly designed transparent glass carafe, Specialty Coffee Association approved scoop, and reusable laser-etched filter are all you need to get the taste of a coffee shop from the comfort of your kitchen.
Play video
Smart Valve Cold Brew Coffee Maker
Smooth, Rich & Strong
It's no secret that people love cold brew. It's less acidic than traditional coffee and offers a richer concentrate that is smooth and full-bodied. Enter Brim's Cold Brew Coffee Maker. Thoughtfully designed for your kitchen, it reduces the normal brewing process by two steps with an integrated Smart Valve.
Play video
Electric Handheld Coffee Grinder
Good Coffee Starts Here.
There's nothing better than the smell of fresh coffee being ground in the morning. And nothing worse than it tasting weak. It all starts with the beans, so don't compromise them. Sleek design and a simple Electric Handheld Burr Grinder are all you need to start the morning right.
Play video